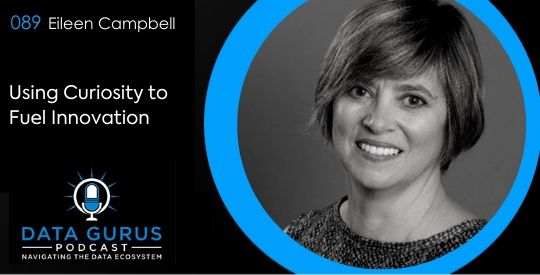 Podcast: Play in new window | Download
Sima has a special treat for you today, and that's a conversation from the archives with Eileen Campbell, Co-Founder and Executive Chair for The Reid Campbell Group. She and Sima discuss the insights industry, how her company brings authenticity to chat, and her hopes for the future of the insights.
An Exciting Startup
The Reid Campbell Group is a holding company. It owns two companies: Rival Technologies and Reach3 Insights. 
Rival Technologies is an insights tech company, an enterprise-grade platform that brings voice, video, and chat to the insights world. Rival is a SaaS business so there will be clients who use it on a DIY basis.
Reach3 is a full-service consulting business that uses Rival's technology as the backbone of their operations.
Introducing new technology to the industry through skilled consultants who can teach you how to "drive" is a great way to integrate the technology. 
Authenticity In Brands
Frustrations that Eileen and her partner, Andrew Reid, have experienced over the years birthed the idea for The Reid Campbell Group.
Consumers want authenticity in brands, they want to have real conversations with brands. In the insights world, the way we talk to consumers is not the way anybody would talk to a typical consumer. 
So what The Reid Campbell Group strives to do is bring the authenticity of chat with the rigor of research. Their platform uses Facebook Messenger or phone SMS to carry on real conversations via chat with consumers but at scale and with the structure of a typical survey.
A Consumer's Experience
From the consumer's point of view, it's a much more conversational experience. 
How The Reid Campbell Group designs the inquiry is really important and audience-specific. They use lots of emojis, real language, and ensure that whoever crafted the chat knows the target audience.
Although questions are served up one at a time, the questions are interspersed with dialogue. This feels much more like natural language.
Benefits Of Rival Technologies Platform
The Rival Technologies platform offers the benefit of real-life and real-time transcribing and translating of everything, and this is especially amazing for international needs.
What's most compelling is that people engage differently with this platform as compared to traditional surveys. In a traditional survey, on average, you will get about 20 words from somebody in an open-ended question. With this one, however, you can get about 127 words.
You can do your open-ended questions in straight audio, so that you can hear people's voices and inflections if you're the client. On video, you can see the people.
There are additional capabilities on the front-end to design the tools, and the back-end capabilities assist in analyzing the data.
The bottom line is all of these factors contribute to a more natural-feeling conversation.
Sourcing the Consumers
Andrew Reid, Eileen's partner, was the Founder of Vision Critical, which is probably the largest purveyor of customer communities. They are starting to do some communities where they recruit from a loyalty program or someone's social media followings, for example. A lot of their sampling comes from building communities.
Eileen shares a variety of other ways that they are trying to bring in new voices and provides some experiences for context.
New Horizons
Eileen has always hated the self-flagellation of the insights industry because what they do contributes greatly to the success of their clients' organizations.
Clients should be made stars within their own organization, and Eileen's company works very hard on deliverables that are cool and feel modern, that are PowerPoint presentations that have the ability to go viral within their own organization: like shareable, mobile-based reports that are more like a blog, or 1-3 minutes shareable videos.
Eileen's continuing crusade is to help the insights industry and the people who choose it get the recognition they deserve and feel really proud.
_______________________________
Sima loves to hear from her listeners with input, questions, suggestions and just to connect! You can find her at the links below!
Sima is passionate about data and loves to share, learn and help others that share that passion. If you love data as much as her, subscribe on iTunes and don't forget to leave a rating and review!
Connect with Eileen: