Data Gurus Podcast
A Platform for the future of Data, Insights, and Analytics
The world around us is changing faster than ever before. Automation, articial intelligence, big data, geo-location and advanced technology are reshaping every aspect of the way we work and live—and data is at the center of this transformation. Welcome to the Data Gurus Podcast, a leading market research podcast hosted by Sima Vasa, CEO of Infinity Squared Ventures.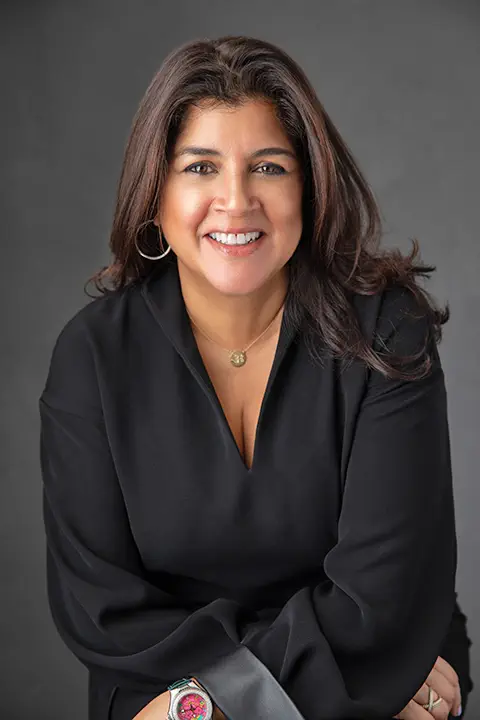 Listen to the Data Gurus podcast
5-Star Rating on Apple Podcasts

Top 5 Market Research Podcasts
by Greenbook, 2022
Be a Guest
Interested in being a guest on the Data Gurus podcast? We want to hear from you! Please let us know who you are, what company you represent, and what topic you would like to speak about if interviewed on our show.
Most Recent Episodes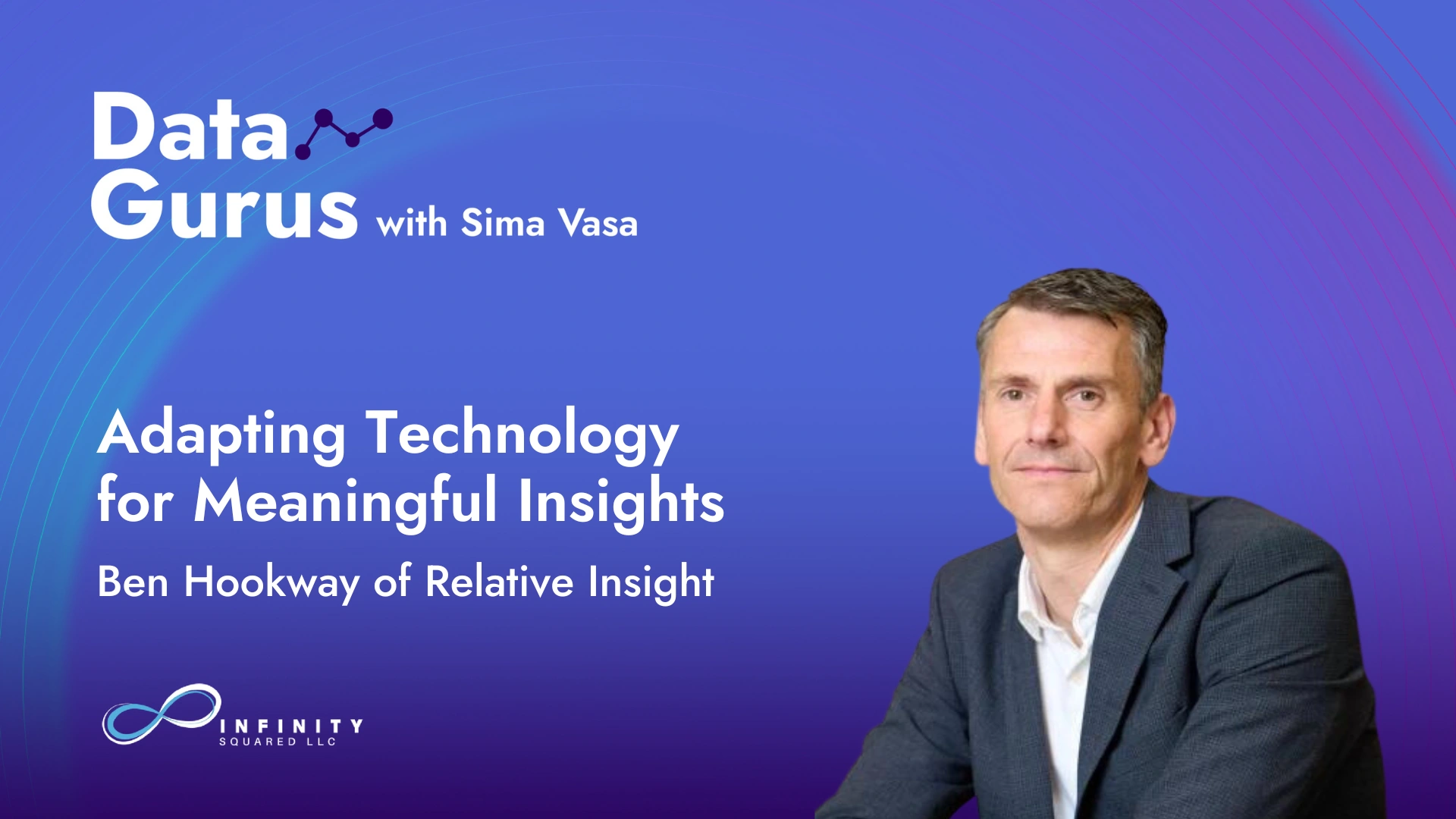 On this episode, host Sima Vasa welcomes Ben Hookway, CEO of Relative Insight, who delves into the intricacies of leveraging language analytics and unstructured text data to drive business insights. Key Takeaways: (07:54) Exploring the innovation behind comparative linguistic analysis and its practical applications in various industries. (13:49) Comparing age groups uncovers critical differences in …
Read more
Data Guru Podcasts Reviews
Relevant & Instructive
"Sima's podcasts are a great resource for the market research (MR) industry. The discussion with Ravi Parmeswar, Winning the CPG Analytics Race 001, was helpful in understanding what issues clients face, and it also provided some thoughts on how the industry can work through them. Sima has a natural way to engage her guests. For example, Ravi's thoughts on how artificial intelligence (AI) can be useful for MR were enlightening. Overall, very engaging podcast, great job, Sima!"
I love how the podcast is focused on all the right things.
"A data-intensive podcast that focuses squarely on business – that's a rare find! The guests are absolutely fascinating, I might add. Thanks for this valuable contribution to the world, Sima!"
Worth The Listen
"Really enjoyed listening to each guest and their different perspectives, regarding what they do and how it relates to our ever-changing industry. The host, Sima Vasa, is energetic, enthusiastic, and adds to the whole 'Be Bold, Be Brave, Be Fearless' vibe. You can tell she loves what she does and is 100% engaged with her guests. I highly recommend Data Gurus to all, not only for those who are obsessed with data and the industry, but for the life lessons that can be learned as well."
Entertaining, insightful and actionable!
"Whether you're well established as a data innovator, or just getting started carving out your niche — this is a must-listen podcast for you! Sima does an incredible job leading conversations that cover a huge breadth of topics related to the ins and outs of navigating our shifting technological landscape — with leaders who've actually experienced success themselves. Highly recommend listening and subscribing!"