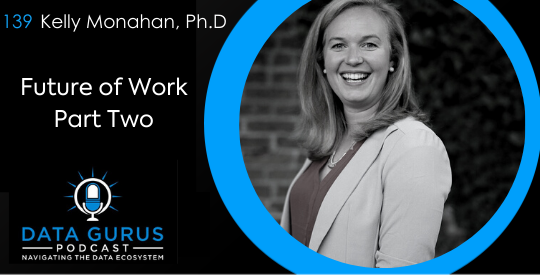 Podcast: Play in new window | Download
Welcome to Part Two of an exciting two-part series on the future of work. Today, Sima continues her conversation with Kelly Monahan, the Thought Leadership Research Principal Director at Accenture Research. In this episode, Kelly and Sima discuss the different models that companies are considering, to bring people back into the office, create hybrid models, or go completely remote.
Going back to the traditional model
Some employers think they might encourage their employees to go back to the traditional model by compensating them with higher pay. Others are considering paying their employees less if they do not return to the office.
A rational economic move
Incentivizing people to work in less than preferred conditions was a rational economic move that was popular in the late 1970s. Henry Ford was a master of that tactic.
In the short term
In the short term, there will be a segment prepared to work in terms of an incentive to maintain an old paradigm.
In the long run
In the long run, however, it will not work. Incentivizing people to work in less than preferred conditions is a dangerous strategy because once the financial incentive reaches a certain amount, people's motivation for work drops dramatically. They will start seeking out situations where they feel dignified and can have meaningful engagements with their coworkers.
The leadership experience
It is all about the leadership experience. Under poor leadership, people will leave eventually, regardless of how much they earn, because it compromises their ability to be human.
Industrial and organizational psychology
Kelly has been studying the future of work for the last seven years. It frustrates her to see how little industrial and organizational psychology and behavioral science gets brought into leadership decision-making and boardrooms.
Understanding more 
Kelly feels that if we understood more about how people behave, what incentivizes them, and what matters to them, we would have very different organizations today.
An old model
Our philosophical assumptions in the business realm have not become updated. The focus in MBA business administration and how people get taught to lead in organizations is based on four principles: planning, organizing, directing, and leading resources. That is an old model that no longer works today.
In the past
Even in the past, those four principles did not create an ideal model. The labor strikes back in the 1920s and 1930s prove that. The government outlawed Frederick Taylor's way of doing business because it was considered a dehumanized method. Yet, today, our MBA programs are still anchored in that method.
New leaders
Some new leaders are doing things very differently from what they have inherited and learned. They have decided to work more humanly, even though it becomes more difficult as a business scales.
For a business to scale
The further you get from your employee population, the harder it is to have human kindness, compassion, and dignity because those qualities become transactional for a business to scale.
The question we need to ask
In the future of work, we need to ask ourselves what our success metric will be.
A new leadership playbook
In the future of the digital economy, hypergrowth, innovation, creativity, and creating environments where people can do things differently will scale. That will require a new leadership playbook.
The digital economy
A digital economy requires a complete change in the skill sets that people have. So we need to create long runways in our organizations to do that without leaving anyone behind.
Creating value
In today's digital economy, people and organizations need to be as intelligent as possible to create value. To get to intelligence, organizations will have to invest in research and development, innovation, and upskilling programs.
Reframing education systems
Children should learn how to be curious. They also need to learn to be okay with failing and how to bounce back with new ideas.
Balance
The transparency and visibility of digital platforms create more balance in terms of corporate and employee engagement.
What leaders should think about
When it comes to the future of work, leaders should think about choice and flexibility and what they look like and mean. Leaders should also think about creating the right environment, having the right resources for people to learn and upskill to digital skill-sets, and how to use technology to bring more dignity to people's jobs. To do that, leaders will need to develop more kindness and compassion in the way they lead.
Links:
Email me your thoughts!
Sima@Infinity-2.com
LinkedIn
Twitter