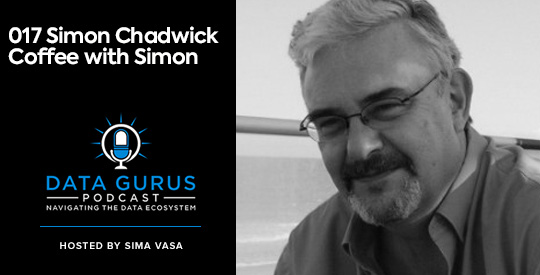 Podcast: Play in new window | Download
Simon Chadwick is the Founder and Managing Partner of Cambiar Consulting. He and Sima Vasa discuss the shifts in the research industry and the Gen Z potential in the workplace. How different are they from the Millennials? Tune in.
"If we look in the news we are constantly reminded that this is a generation that thinks rather differently … it's much more about authenticity, much more about show me the evidence." – Simon Chadwick on gen Z's impact on the industry
Market Reseach Industry – Simon Chadwick
Simon is popularly known as the rockstar of the market research industry. According to him, the year 2013 saw the rise in investments in data and analytics. Billions of investments came since then.
But the past two to three years showed a precipitous collapse in the industry. This year is focused on the stabilization of coming investments.
Investments and Industry Shifts
Venture capital firms now have to focus on returning investments to tons of investors.
"They are just basically doubling down on their successes and not pouring new money in." – Simon Chadwick
Shifts in the industry are also taking place. In data collection, for example, we're seeing a combination of big data and passive metering. Job roles also have to be clearly defined in order to make things easier.
Generation Z in the Workplace
Every generation has its own stereotype. There's a generation of heroes, another of conformists, and of rebels. What potential does Gen Z hold?
"Gen Z is coming up as a hero generation." – Simon Chadwick
The oldest Gen Z member is most probably around 22 years old today. Having evidence to understand people and make a difference is a unique attribute that they typically possess. In the near future, the research industry can become their go-to workplace.
To hear what Simon Chadwick has to say about the market research industry and the potential of the Gen Z members in the workplace, download and listen to the entire episode!
Links from the show and connect with Simon Chadwick:
Cambiar Consulting
Simon on LinkedIn
Twitter @simonchadwick
Sima loves to hear from her listeners with input, questions, suggestions and just to connect! You can find her at the links below!