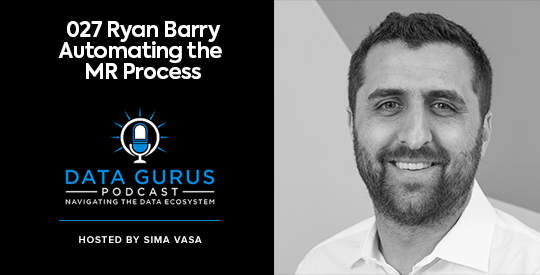 Podcast: Play in new window | Download
Ryan Barry is the Chief Revenue Officer at Zappi. In today's episode, he sits with Sima Vasa to talk about Zappi's unique approach to innovation, how a culture of instant gratification is shaking up market research, and the exponential growth of the insights industry.
"My worldview of research is it's an industry that should be growing exponentially." – Ryan Barry
Ryan Barry: A History of Zappi
Zappi started four years ago when their founders realized the problem with research. People had to program surveys or wait a long time in order to gain access to potential insight. Zappi came up with a new platform that rebuilt methodologies designed to help answer specific business questions and took out all the manual process.
Two and a half years ago, they merged with an analytics and data digitization company. They have since been doing research in 37 countries about the globe and some brands.
Ahead of Their Time
When Zappi first introduced their models, they had mixed reception. Some people thought they didn't need to move faster or had excess budget for the innovation. But the last four years has seen a massive evolution of a couple of key trends.
Technology continued to disrupt everything. Mass media no longer controlled the world and people do. Marketing itself has become an extremely programmatic data-driven industry.
Exponential Growth at the Present
Ryan says that Zappi's growth rate would have been faster if they had started now. A new category rose in recent years. There's a bunch of other companies that are doing similar work, but there's also a need to have more advanced dialogues because the times are changing.
Marketing and business are realizing that if they don't have live data in a programmatic world, there would be a problem.
"We're really at an interesting crossroads as an industry. We're looking at data, people, culture, we're using all of the things to help companies grow." – Ryan Barry
Quick links to connect with Ryan Barry:
Sima loves to hear from her listeners with input, questions, suggestions and just to connect! You can find her at the links below!
Sima is passionate about data and loves to share, learn and help others that share that passion. If you love data as much as her, subscribe on iTunes and don't forget to leave a rating and review!