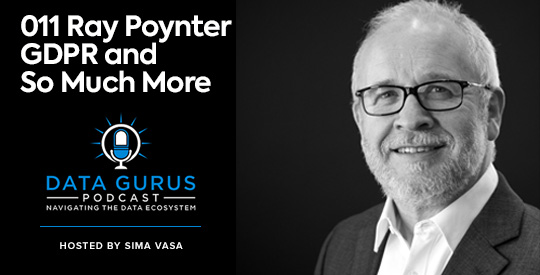 Podcast: Play in new window | Download
Ray Poynter is the Founder of NewMR.org. He is also the author of several books and chapters about market research, a teacher, blogger, facilitator, presenter, coach, and consultant. Studies have listed him as one of the most influential leaders in the industry.
In this episode, he gives an in-depth take on artificial intelligence, GDPR and so much more.
Ray Poynter – Market Research Specialist
Ray has spent more than 30 years in market research. At NewMR, they focus on innovative methods. They don't try to compete with others in the field. They help people to get started and to boost their presence.
Difference of GDPR in Europe
When it comes to General Data Protection Regulation, Ray believes that it all boils down to intent. There is nothing to worry about if you just want to do the right thing.
"Anybody who is trying to do the right thing will not get into trouble." – Ray Poynter on GDPR
An interesting news came that Verve, the ad tech company, is closing all of its offices in Europe. They do not believe that what they are currently doing can be made legal.
In Europe, citizens own their data. Whereas in the United States, commercial organizations own the information of their consumers.
Importance of Informed Consent
Transparency makes things easier for both parties. To access their data, people need to give their consent to the mobile app. To prevent issues, they need to be fully aware of what they are signing up for.
"Informed consent requires that the person completely understands what he is consenting to." – Ray Poynter
There is a big difference in the European GDPR model and the U.S. model. Looking back in history, there were also problems caused by record keepers. This made Europe more sensitive to the issue at hand.
To hear more about Ray Poynter and his insights on the challenges and trends in the industry,  download and listen to the episode!
Quick links to connect with Ray Poynter:
NewMR.org
Twitter @RayPoynter
LinkedIn
Sima loves to hear from her listeners with input, questions, suggestions and just to connect! You can find her at the links below!
LinkedIn
Twitter
Infinity-2.com
Sima is passionate about data and loves to share, learn and help others that share that passion. If you love data as much as her, subscribe on iTunes and don't forget to leave a rating and review!