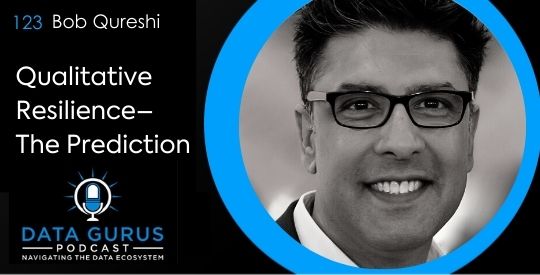 Podcast: Play in new window | Download
Sima Vasa is excited to have Bob Qureshi join her today. Bob is the co-owner and managing partner of i-view viewing facilities in London.
Bob talks about the history of his business
In the 1960s and 1970s, most of the qualitative research in the UK took place at the home of the recruiter. Over the years, specific facilities for research were being built in the US. Then, in the 80s, that also started to happen in the UK.
A game-changer
In 2010, Bob looked at the UK facilities and saw that they were all laid out like recruiter's living rooms. They lacked things like white marker boards, places to put stimulus, and the ability to screen. So Bob decided to start with a game-changer and build everything they needed on one floor, in an easy to get to location in central London, with wide doors and access for people with special needs. They paid specific attention to detail, which means they made sure that they took account of everything.
Bob's background
Bob's background was in the corporate client-side, and he has always had an interest in qualitative research.
Best Viewing Facility
For the last three years in a row, i-view was awarded Best Viewing Facility in the UK. That is not an easy thing to do, and Bob feels very humbled by it.
The impact of the pandemic
The impact of the pandemic has been quite devastating for Bob.
Collaboration
Bob realized that the key thing was to replace the word "competition" with the word "collaboration". So he decided to talk to the other viewing facilities, to collectively agree on which message they would send, who they would send it to, and how they could drive it forward.
Rates relief
In stopping unnecessary costs in the UK, they managed to save the municipality rates relief of over a million pounds across all the viewing facilities. They managed to recover very quickly as a result.
A similar standard
Through the collaboration, all the viewing facilities in the UK are sending out the same message and adopting a similar standard to deal with the prevention and spread of the virus.
In-person
What Bob and those with whom he is collaborating have to look at, in terms of when in-person will resume, are some of the key statistics and figures that are coming out. Essentially, they are looking for infection rates and death rates to fall and the vaccine levels to increase so that the most vulnerable in their society do not fall prey to the pandemic.
When lockdown will finish
Bob believes that in the UK, they will not get any indication of when they can open up again until the end of February. He assumes that lockdown will finish in March- possibly mid-March to late March or early April at the latest.
Attitudes are changing
People's attitudes are changing because they feel restricted. So they are no longer as cautious as they were at the beginning of the pandemic.
Bob's passion for qualitative research
Bob loves qualitative research because he wants to understand the emotional reasons for what drives people's decision-making and causes them to behave in particular ways.
Technology
Bob feels very fortunate to run online focus groups or online interviews and test everything beforehand to eliminate any potential problems.
Bob's other business
Early on, he decided to have several business areas that would complement each other. It means that if one sector is not doing too well, another will have the opportunity to make up for the shortfall. That is why he also owns another business, a telephone center B2B data collection agency, called Provision Research. And it has been doing very well because people are at home and easy to contact currently.
Colour of Research
Bob is the cofounder of Colour of Research, which started officially in June of 2020. It is a mentorship program where people of different ethnic groups can see others who look like them, who are either doing well at work or are on the way to doing well. Bob feels that it is one of the best things that has come out of the pandemic for him.
Bob's quotes:
"We are all project managers at heart."
"Attention to detail is trying to make sure that you've taken account of everything."
"For the last three years in a row, i-view was awarded Best Viewing Facility in the UK."
"We realized that the key thing to do was to take out the word competition and replace it with collaboration."
"I believe that in the UK, we are probably not going to see any clear indication of when you may open up, certainly until the end of February."
Links:
Email me your thoughts!
Sponsors: