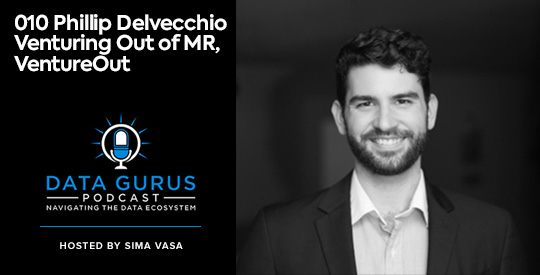 Podcast: Play in new window | Download
Philip Delvecchio is the Program Director at VentureOut, a business accelerator that works with companies from around the world. What are the market trends and what type of companies are they looking to help grow and scale? Tune in!
Philip Delvecchio – VentureOut Global Business Accelerator
VentureOut seeks to invest in post-seed companies who want to enter the ecosystem in New York. These companies may come from the United States or from countries abroad.
"Maybe whatever you are building up until now can only get you this far. In order to take it to the next level, you have to bend yourself in a way that is very hard and very uncomfortable." – Philip Delvecchio
As the Program Director, Philip helps run and manage VentureOut. At present, the foreign companies they are working mostly come from Europe. But, they are always open to opportunities from other countries.
Opportunities for Partnerships
Because of the robust ecosystem, VentureOut also wanted to focus on developing programs in China. And there are various ways to partner with them.
Nobody knows exactly where these opportunities for partnerships may come from. It may come from a network of friends, colleagues, or from a mere acquaintance.
VentureOut Criteria for Companies
What are the qualifications that VentureOut is looking for from a company? First of all, they want to work with post-seed companies who already have traction. It could be in the form of user growth or revenue.
"Blockchain is very hot right now … down the road it's going to have some great impact on a lot of different sectors." – Phillip Delvecchio
A good sector fit is another thing to consider. They use extensive research before starting the program. They interview everyone that they believe is a good fit.
To hear more about Philip Delvecchio and their company VentureOut, download and listen to the episode!
Quick links to connect with Philip Delvecchio:
Sima loves to hear from her listeners with input, questions, suggestions and just to connect! You can find her at the links below!
LinkedIn
Twitter
Infinity-2.com
Sima is passionate about data and loves to share, learn and help others that share that passion. If you love data as much as her, subscribe on iTunes and don't forget to leave a rating and review!
Bio Philip Delvecchio
Philip joined the VentureOut team in April 2017 as the Program Director. He is responsible for program operations, coordination, and logistics. Ancillary roles include process, project, and intern management. Prior to VentureOut, Philip lived and worked abroad for 2 years. He focused on education, international relations, and technology development. As a Fulbright scholar and a former Microsoft employee, his expertise uniquely combines international exchange and ICT management. He earned his Bachelor's of Science from the University of North Carolina at Chapel Hill where he studied Computer Science and Chinese.