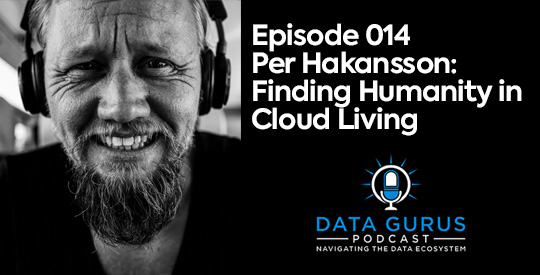 Podcast: Play in new window | Download
Per Håkansson is the Managing Editor for Inside Blockchain and founder of Makerminds, Inc. On top of these, he's a TEDx speaker and learning facilitator. He helps entrepreneurs shift their mindset and become more experimental and exploratory in their innovations.
Transformation of humanity comes with emerging technologies.  Knowing this, Per promotes looking at the change from the perspective of the individual, organization, and society. He's an advocate of finding humanity in cloud living.
Per Håkansson – Living in the Cloud
Per began a radical experiment several years ago when he sold his house and got rid of his car, taking out from the picture his physical ownership. It all began with realizing that all these physical things can be replaced with applications and web sources. He acted on this epiphany when the iPhone came around and struck him that it's all he needed to live, along with his passport.
"Once I started to let go of things, my life became much simpler." – Per Håkansson
Per has wanderlust, and the simplicity of living minimalistically attracted him most to the prospect of letting go of his material acquisitions.
On Privacy and Protection
Despite his tech-driven living, he worries very little about other people having access to his information and privacy. To protect himself, he practices mindful sharing. Having very few things in his possession that require the collection of his data lowers the accessibility of the government and other entities to his private information.
"My life is more private than most people's." – Per Håkansson
Embracing Technology Without Losing One's Humanity
Most people find it difficult to fully embrace technology. Per acknowledges that it takes a lot of intention and effort for an individual to get to a point where they're absolutely comfortable with exploring what technology has to offer. But trying to get to that point can open one's eyes to a broader perspective of where we truly stand with technology and other past innovations.
"This is not about technology at all. That's just a new platform." – Per Håkansson
To hear more about Per Håkansson's practices for living in the cloud, download and listen to the episode!
Quick links to connect with Per Håkansson:
Sima loves to hear from her listeners with input, questions, suggestions and just to connect! You can find her at the links below!
Sima is passionate about data and loves to share, learn and help others that share that passion. If you love data as much as her, subscribe on iTunes and don't forget to leave a rating and review!