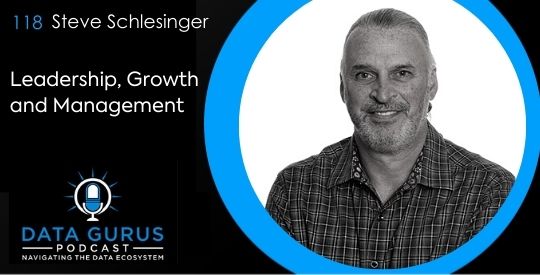 We are excited to welcome Steve Schlesinger, the CEO of the Schlesinger Group, as our guest for today's show.
Join us today to learn about Steve's journey. You will hear the story behind the Schlesinger Group and find out how it got founded by Steve's mother back in 1966.
Steve's mother's story
The Schlesinger Group was founded by Steve's mother in 1966.
A few years before, she started looking for a part-time job, and a friend of hers who was working for a company in New York City, got her a job as a phone interviewer, working from a bedroom in the house in which Steve grew up.
She was very good at what she was doing, and after a year or two, she was promoted to Regional Supervisor.
In around 1966, some of the companies she was working for encouraged her to open a company and set herself up so that she could manage several groups of people, and they could feed her business.
Her business got incorporated in 1966, and she built up a roster of clients for whom she did the field data collection.
A group of women
Steve's mom was part of a phenomenal group of women who all started in the data collection space more or less at the same time in the late 1950s. They built up businesses over the years, and some of those businesses ultimately got bought out by other companies. Those women did a wonderful job of building up the data collection aspect of the market research world.
Working for his mother
When Steve was seventeen, he started officially working for his mother by doing intercept interviews at New York Airport for United. He did that for her many times while he was in high school.
Growing up
While Steve was growing up, there were often leftover products from product tests in their house. Occasionally, he would get asked to deliver something to an interviewer or a responder. That was fun for him.
Starting to understand 
Steve's mother used to do focus groups at their kitchen table when he was a teenager, and while he was growing up, there was generally a lot going on in the house. That was when he started to understand what his mother was doing, and talking about, in terms of ad campaigns.
After college
Steve took a year off after his first year at Medical School. During that year, his mom insisted that he worked for her while figuring out what he wanted to do with his life. He ended up falling in love with the work he was doing for her and decided to keep on doing it.
Building the business
In light of that, and knowing that she would soon retire, his mother decided to build up the business to make it more substantial. She also decided to open up an office to get Steve out of the basement of their house. He worked for his mother for about six or seven years before taking over and running the business himself.
A strong foundation
Steve's mother had a good reputation, and she was very ethical and honest. That gave their business a strong foundation and allowed it to grow. Steve has always appreciated what his mom gave to the business, and he still lives by those same principles today.
Some of the early lessons Steve learned
You need to learn as you grow because as the business grows, you need to manage and lead it differently. You need to make new decisions about what you want your business to be and do what it takes to get there. Ultimately, you need to learn from your mistakes, and you need to change as an individual within the organization during all its different stages of growth.
Steve's style of leadership
Steve is a good delegator, and he does not enjoy micromanaging. He is a good listener, he is good at putting faith and trust into the people around him, and he believes in staying humble and appreciative, regardless of the success you might have achieved.
He is not a control freak. That works when you're scaling up and trying to evolve a business.
The Schlesinger Corporation has been around for 57 years. Adapting, changing, evolving, and staying relevant is what Steve is most proud of having achieved.
Feedback loops
Having feedback loops will give you the insights and information that you could otherwise easily overlook, and they will ultimately help you make better decisions.
Partnering with Gauge Capital
In more recent years, the growth of the Schlesinger Corporation has been more modest than it has been in the past. For more opportunities and to improve their service, financial success, and the way the company functions, they decided to bring in Gauge Capital as a capital partner. That helped them to transform the business in a short time.
The potential for more growth
Steve believes that the company could potentially grow to be three or four times its size in the next four to five years.
Integration
Steve thinks of integration as a critical component of the acquisition game. For him, it is always about the people. So if you get that right, everything else will fall in line.
Steve's quotes:
"My mom started in the market research business in 1963."
"My mother was part of a phenomenal group of women who all started in the data collection space more or less at the same time."
"Part of our growing up was all those products around our house, plus the fact that the business was in our house."
"I took over the business, give or take, maybe twenty-five years ago."
"My mom allowed our business to have this really strong foundation."
"You don't need to know everything, and you don't need to be good at everything."
Links:
Email me your thoughts!
Sponsors:
Podcast: Play in new window | Download