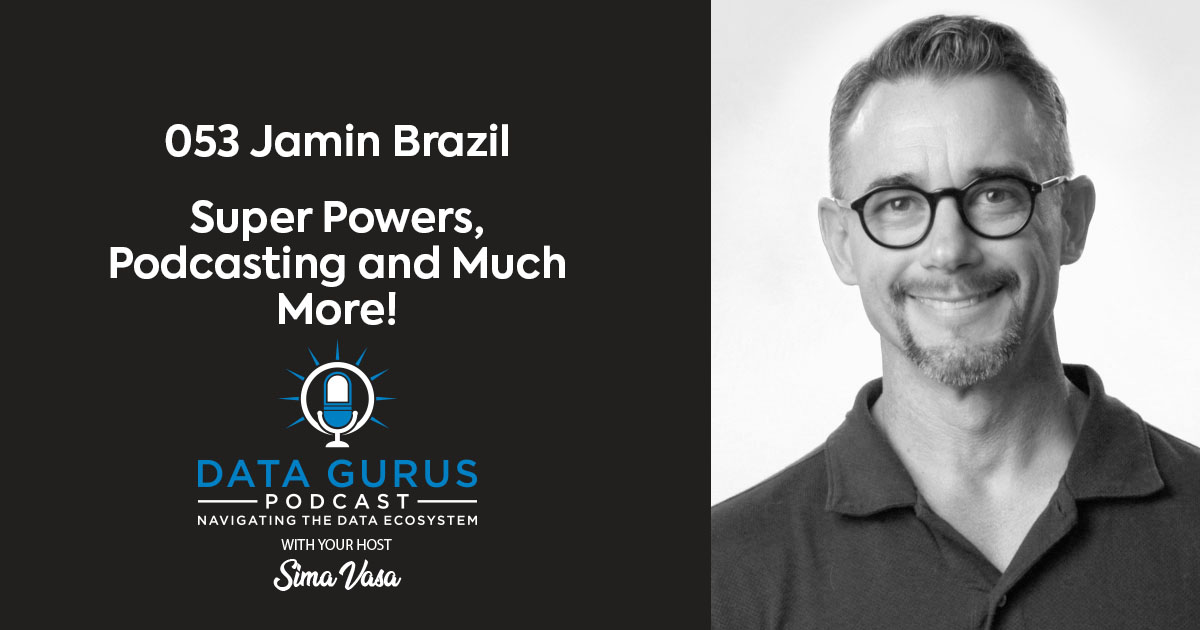 Podcast: Play in new window | Download
On this episode, fellow market research industry podcaster Jamin Brazil joins Sima Vasa. He shares the story behind his company, Happy Market Research, and his eponymous podcast.
Jamin Brazil – Birth of a Mantra
Jamin has had the life mantra that sometimes, you just have to laugh. He intentionally injected smiles and laughter into his life during difficult times.
This belief stemmed from a study of clinically-depressed individuals. Half were treated with medication and the other half, with a 30-minute forced smiling exercise. The latter induced an improved mindset in the individuals who went through it, and this inspired Jamin.
"The hallmark for me in starting Happy Market Research was exactly that — to create an emotional connection to the brand." – Jamin Brazil
Maintaining Relevance in MR
Traditionally, market research has not been a very happy industry, especially in the old days. This is why Jamin feels that there's power in infusing joy and playfulness into what researchers are doing. With this change, there will hopefully be more positive outcomes in the industry.
He became the CEO of a large technology-based organization in market research without a single clue as to what he was going to do. Jamin started asking himself how he would be able to maintain relevance and connection to the industry that he loves.
A Need for Conversation
He went through a six-month journey of assessing the state of market research through different conversations with agencies and brands. This brought to him a couple of realizations.
"There is this fundamental divide between what market researchers were offering and what the brands really wanted." – Jamin Brazil
And so he felt the need to find a way to facilitate a conversation between these two divisions. Hence the birth of his podcast, which creates an intimacy with its listeners in a very unique manner. This intimacy comes from the fact that most consumption is happening while listeners are doing something that they don't necessarily love.
"It's as if you're partnering with that individual psychologically and helping them through that drudgery and then also, of course, adding to them some value." – Jamin Brazil
Quick links to connect with Jamin Brazil:
Sima loves to hear from her listeners with input, questions, suggestions and just to connect! You can find her at the links below!
Sima is passionate about data and loves to share, learn and help others that share that passion. If you love data as much as her, subscribe on iTunes and don't forget to leave a rating and review!