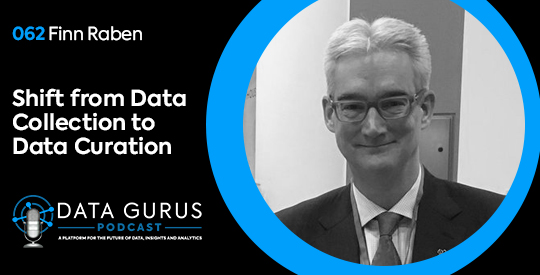 Podcast: Play in new window | Download
Finn Raben, Director General of ESOMAR, joins us today to confer about how data collection and analysis have shifted to data curation. With huge amounts of data available today, Raben emphasized the importance of providing correct and effective analyses to governments and trade organizations.
Commitment To Quality Research
ESOMAR is a non-profit organization that was created in Europe in 1947. The company owners recognized that they cannot guarantee the quality and commitment to research during this post-war period. Due to this, ESOMAR developed a code of conduct for excellence which aims to advocate, promote and defend the cost of data, analytics and insights.
With such a rich history, Finn Raben shared that the organization prides itself on continuously evolving whilst maintaining its role as information disseminators to governments and trade organizations. ESOMAR has created standards for the industry and they have lived up to their commitments. 
From Collection to Curation
The evolution of the industry brought market research companies from a position of traditional gatekeepers of information to the curators of information. Around 20 to 30 years ago, the only means of reaching citizens and consumers is done via market agencies. Agencies focused on extolling its skills to being able to source information and collect that from people involved,  thereafter to ensure its validity and its protection. 
"In previous years, it was market research, with a focus on data collection, as today we do less collection but more of curation and analysis than before" – Finn Raben
Everyone's default mechanism today is digital. Due to excessive data availability, data collection has become an increasingly less important part of the business. However, picking the right data to answer whatever question it may be⁠—commercial, legal, societal⁠—became the primary driver of the business.
Outlook For The Industry
Finn Raben is positive that the industry has a very bright future, as much as there will only be much data creation. He mentioned the common phrase "we're data rich, but insight poor" but is optimistic that data analysts of today can validate accuracy, understand the nuances and pull together the entire story. Furthermore, applying the right level of rigor and checking the provenance of data is more important today than it ever was before.
"Having somebody who knows how to look at data and finding the right answers, I think will have an increasingly valuable asset." – Finn Raben
Quick links to connect with Finn Raben:
Sima loves to hear from her listeners with input, questions, suggestions and just to connect! You can find her at the links below!
Sima is passionate about data and loves to share, learn and help others that share that passion. If you love data as much as her, subscribe on iTunes and don't forget to leave a rating and review!