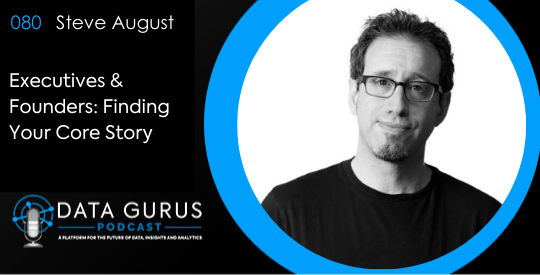 Podcast: Play in new window | Download
If you're a Founder or CEO of a company that is looking to scale their business, this episode provides some great insight and advice. 
Steve August joins Sima on today's show, which serves as a great refresher course on things that we might already know.
Listen in for timely reminders on how to really consider the next steps for your business!
Steve is the Founder and CEO of Steve August Coaching.
Scaling Businesses in the Market Research Space
For more than 15 years, Steve has been in the market research space and takes what he's learned to help business founders and owners scale beyond what they're able to imagine.
Steve's method is to examine, break down, and understand what's going on in the business and the metaphysical life of the owner, then help the owner decide what changes need to be made, and the steps needed to implement them.
Although Steve's career paths previously focused on the creative application of technology, he entered the market research space quite by accident by way of his wife, as he explains.
First Time Founder Journey
Steve discusses the family business in which he started out as the marketing and tech guy.
As blogs started making their way onto the web, he and his wife stumbled upon a shift that changed the whole dynamic of their business.
Up until this time, online qualitative research was basically replicating focus groups in online space. Steve and his wife wanted something more: to take advantage of that opportunity to access those peoples' experiences so that they had a very ethnographic view of it. 
Once they started using this and speaking about it, it drew attention and others wanted to try it. This led to the development of the first product version in 2007. 
Lessons in Selling
Building a great business was not the same as building a great product, as Steve soon found out.
He would soon discover what his strengths and challenges were as a leader. 
In 2014, the product was acquired by FocusVision. FocusVision would later package it up with other products and resell it.
Steve got to experience two exits due to his options: the first exit was as the Founder, and the second exit was as part of the Management Team.
The lessons that came out of these negotiations, as well as his being part of a team negotiating the acquisition of other companies, is how he got into coaching.
After he left FocusVision in 2017, people started asking him for his perspective on business matters, and he realized he had valuable information to offer. 
Core Stories
Your core story is what drives the proverbial bus. These are the ideas in our heads that say we're not worthy, or we're imposters or any other negative mental chatter that might have served to protect us in past scenarios, but now prevent us from moving forward.
When you're leading the company, you have to change your core story in order to change the trajectory of your company.
You can't have a path, the fundamentals, the vision, the right team, the right processes, and a plan of execution until you have clarity of yourself.
Steve and Sima discuss scenarios where core stories can make us stumble, and ways to recover.
Steve's Thoughts on Exits
1. Either be for sale or don't be for sale.
2. You're worth pretty much what the market says you're worth, and the leverage you have.
The Importance of Taking Time
Everything is reactionary, putting out a fire. You have to get to a point where you can get perspective of your own situation, and that means getting a bit outside of your own situation.
Going off-line for a time, taking time to meditate, or getting away, such as to Steve's Digital Detox Retreat, gets you away from day-to-day thinking and helps you change the way you think and be more receptive to potential solutions.
Sima loves to hear from her listeners with input, questions, suggestions and just to connect! You can find her at the links below!
Connect with Steve:
Sima is passionate about data and loves to share, learn and help others that share that passion. If you love data as much as her, subscribe on 
iTunes
 and don't forget to leave a rating and review!