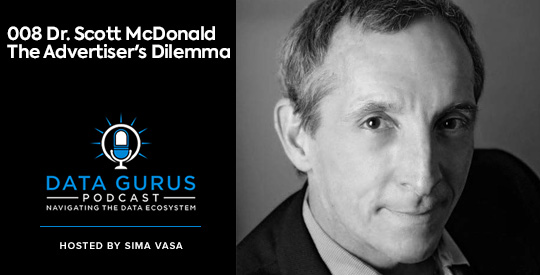 Podcast: Play in new window | Download
Dr. Scott McDonald is the President and CEO of Advertising Research Foundation (ARF). Since 1936, they seek to advance the scientific understanding of advertising and marketing.
Dr. Scott McDonald – The Science of Marketing
For 81 years now, the Advertising Research Foundation serves as a platform for major power centers and functional groups in the advertising industry. Ad agencies, media companies, clients, as well as big social platforms are equally represented at ARF. All bring together and discuss scientific methods in marketing.
"Digital continues to transform and disrupt all cultures. It continues to be something everyone is contending with both in positive and negative contexts." – Dr. Scott McDonald
Job in the Advertising Industry
According to Dr. McDonald, applicants are naturally attracted to companies where there is a sign of growth and money. There is also an intrinsic value on the future.
He advises them to take a job that brings excitement. Also, consider filling a role that will give you the space to grow as a professional.
Importance of Communication
After graduation, his first job in business was at Time Magazine. He did research and analytics. The experience gave him the opportunity to understand the other functions, such as production, marketing, circulation, and editorial.
"Even though you like to geek out and explain the language of your specialization, you should still be able to explain in plain English at the end of the day." – Dr. Scott McDonald on good communication
He further emphasizes the need to understand other systems and functions. Marketing is not isolated on a single role. In order to learn what works, you need to reach out and connect with others in the industry.
To hear about Dr. Scott McDonald and the advertiser's dilemma, download and listen to the episode!
Quick links to connect with Dr. Scott McDonald:
Sima loves to hear from her listeners with input, questions, suggestions and just to connect! You can find her at the links below!
LinkedIn
Twitter
Infinity-2.com
Sima is passionate about data and loves to share, learn and help others that share that passion. If you love data as much as her, subscribe on iTunes and don't forget to leave a rating and review!