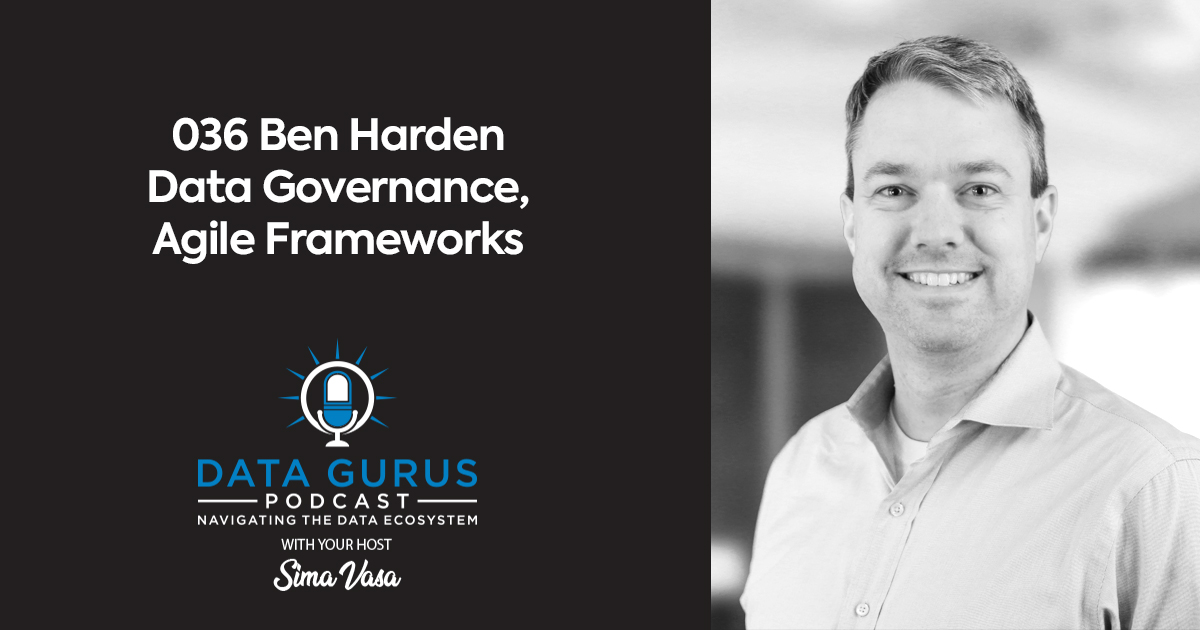 Podcast: Play in new window | Download
Ben Harden, partner and leader for Data and Analytics at CapTech Consulting sits with Sima Vasa today. They talk about the importance of data in bridging the gap between businesses and technology. They also discuss data governance and how agile frameworks are managed.
Ben Harden – Full Service at CapTech
CapTech Consulting is a national firm in the United States with nine offices across the country. In his area, Ben runs the data and analytics practice. Apart from this, the firm also offers their clients services on software engineering, management consulting for agile and object-oriented management, and customer experience.
Essentially, CapTech is a full-service consulting firm. Their client projects often involve data engineers, architects and scientists, as well as persons of command and analysts. This is in response to the general shift in the market on the idea of customer experience and doing exciting designs from a digitization perspective.
"A typical team is drawing from all of those different areas, putting that team together and trying to solve the problem for our clients." – Ben Harden
Bridging Businesses and Tech
Ten years ago, CapTech spent a lot of time in the information technology department. Over time, however, thanks to working with business customers, they realized that businesses are the actual buyers in many cases.
This doesn't mean that IT has to be pushed to the back. In fact, the need to exert efforts in IT to leverage and work through available platforms remains. To sum it up, CapTech is a bridge between the business and tech sides of the trade, working to deliver the solutions to these businesses.
Data Science: Coolest 21st Century Job
Twenty years ago, data science is a back-burner kind of career. Suddenly, it's the coolest job there is. But businesses have grown to need to understand data further in order to pull all aspects of research together.
In this age, everyone needs to gain access to information that will help their business grow. And all these start with data.
"I think data in general is a bridge." – Ben Harden
Quick links to connect with Ben Harden:
Sima loves to hear from her listeners with input, questions, suggestions and just to connect! You can find her at the links below!
Sima is passionate about data and loves to share, learn and help others that share that passion. If you love data as much as her, subscribe on iTunes and don't forget to leave a rating and review!