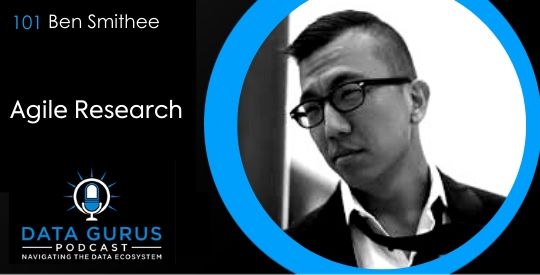 Ben Smithee is the CEO of The Smithee Group, a digital marketing agency based in New York City. On this episode, he sits with Sima Vasa to talk about what they do, how they do it, and how millennial research has affected the marketing sphere.
"I think there's a new shift… marketing in the moment and not for the moment." – Ben Smithee
Ben Smithee – The Smithee Group's Pedigree
His full-service digital marketing agency focuses a lot on small-medium businesses but still serve large enterprise companies with intelligence and insights work. They work with luxury brands—the jewelry industry—, which as Ben says, is every marketer's dream.
Their background is founded on research and analytics. With this history, they are able to take their learnings and understanding of how consumer behavior works and apply them in what they do.
Research-based Execution
Ben started his company with a big emphasis on execution and not just research. Of course, the two should go together. Effective decisions are made based on facts and figures instead of gut instinct and sometimes, politics.
"I would suggest any marketer… start in research because the fundamentals in learning: consumer insights, consumer behavior, solid research skills… it makes you so much more effective and efficient as a marketer." – Ben Smithee
Assessments: Crux of Marketing
All of The Smithee Group's endeavors begin with digital brand assessment. Before they launch any marketing campaign, they must first look at where the brand is and where it could potentially be. This also comes with understanding audience segmentation.
Back in the day, these assessments entail diving into and tweaking things targeting focus groups. But at present, marketers can run these tests and repeat and learn from them live on the field. This shift has come from knowing customer behavior and having the background necessary to make informed decisions.
"That's what I'm thankful for some of the background in millennial research which obviously led us to digital… and being that trusted partner." – Ben Smithee
Quick links to connect with Ben Smithee:
Sima loves to hear from her listeners with input, questions, suggestions and just to connect! You can find her at the links below!
Sima is passionate about data and loves to share, learn and help others that share that passion. If you love data as much as her, subscribe on iTunes and don't forget to leave a rating and review!
Podcast: Play in new window | Download