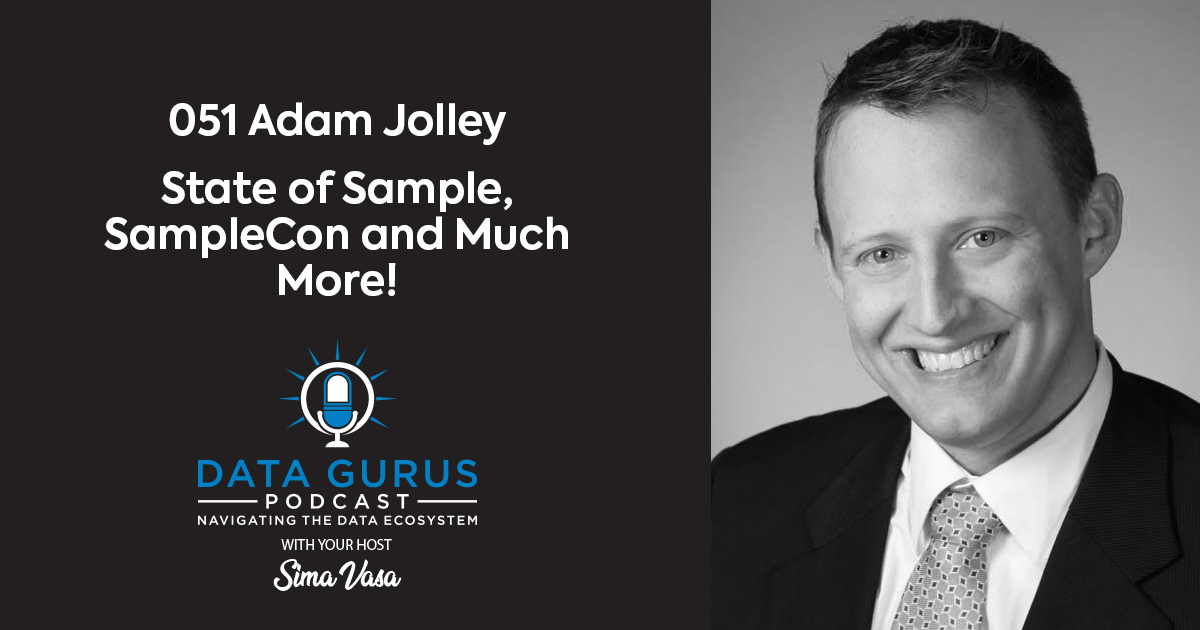 Podcast: Play in new window | Download
Newly appointed President of EMI Research Solutions Adam Jolley joins Sima Vasa in this episode. He shares his future plans for the company, how the sample industry has changed, and how EMI is going to adapt to these key changes.
Adam Jolley – Future of EMI
Adam has been with EMI for more than a decade. His take over has been a long time coming, an itch of what's next. He's all in, and he wants more not only for his career but for the entire EMI.
With this new chapter of his life comes a lot of planning. They are trying to diversify to be in line with the changes in the industry, like the new ways to go about finding samples, different types of plans and different applications. Research buyers have also changed, a general observation by people within the sample industry.
"Maybe it's just the reallocation of the same money, but the buyers have changed so we need to adapt to that also." – Adam Jolley
Changing with the Industry
The changing of traditional research buyers prompts a need to reinvent EMI's messaging, products, and direction. They have been a consultative aggregator for the longest time. But now, they aim to focus on working with different types of clients, as well as incorporate more APIs.
Becoming a Disruptor
The recent shifts within the industry make market research beyond the typical. These also offer a lot more opportunities that are broader and bigger than the industry itself.
Changes in market research are constant, like how qualitative data gained as much importance as quantitative data over time. It takes disruptors to break down walls and make these changes to help the industry evolve and keep it alive. And to be a disruptor is also Adam's dream for EMI.
"Can we get to the point where we're the ones telling people that our way is the disruptive type of way?" – Adam Jolley
Quick links to connect with Adam Jolley:
Sima loves to hear from her listeners with input, questions, suggestions and just to connect! You can find her at the links below!
Sima is passionate about data and loves to share, learn and help others that share that passion. If you love data as much as her, subscribe on iTunes and don't forget to leave a rating and review!