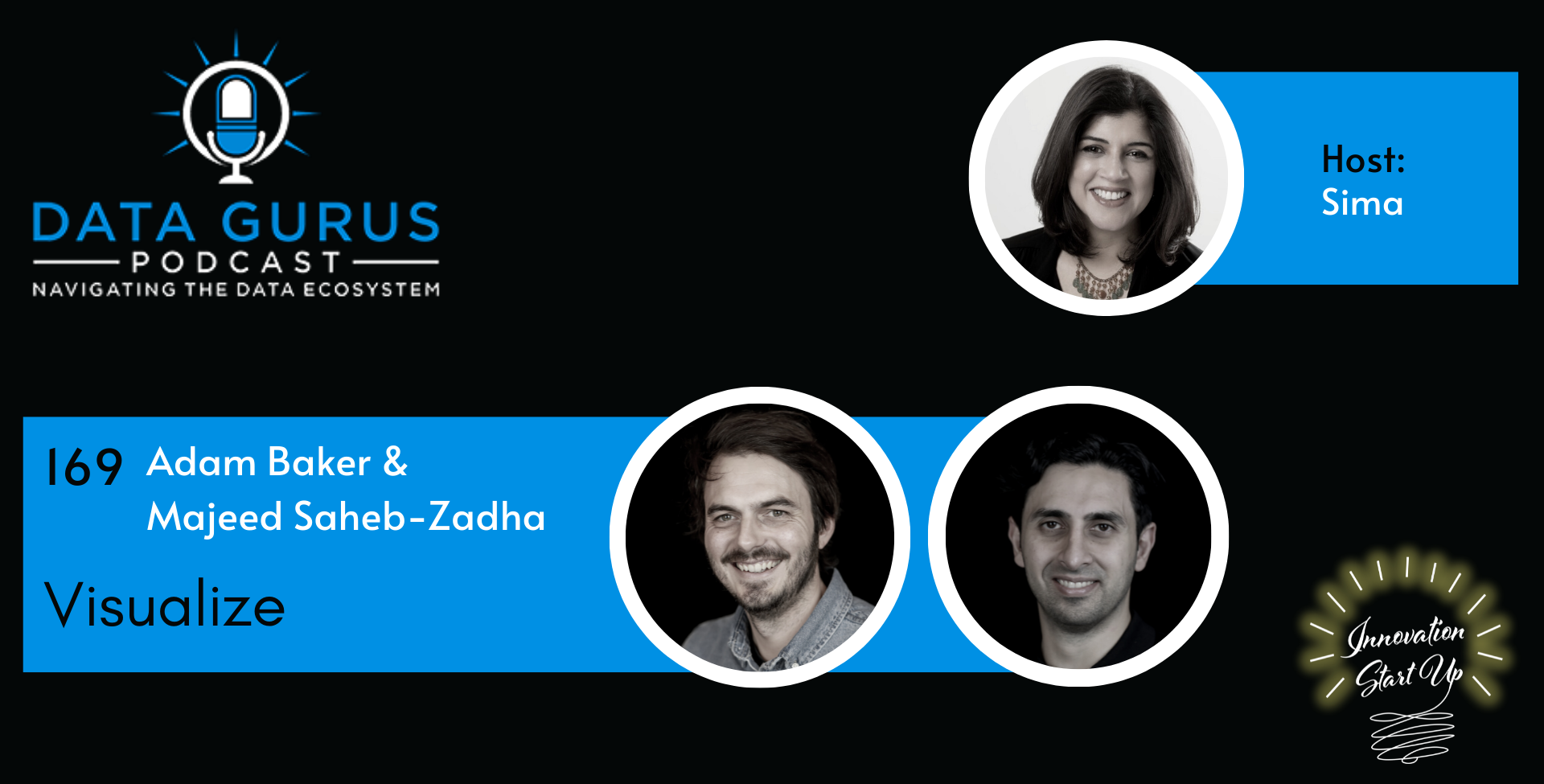 Podcast: Play in new window | Download
Welcome to another exciting and informative episode of the Data Gurus Podcast! Sima is happy to have Adam Baker and Majeed Saheb-Zadha joining her today.
Indico Labs is a data-visualization business and product. They are based in London and have clients across the globe. Majeed is the Founder and CEO, and Adam is the CSO.
In this episode, Majeed and Adam talk about their startup journey and discuss the pain points Indico Labs addresses in the marketplace.
The pain points addressed by Indico Labs
Indico Labs was born as a result of two main forces. The first was a push from the industry to deliver results and insights faster. The second was that the industry has become saturated with data. So researchers did not have the time to interpret it quickly enough to create something deliverable for the client. Indico Labs essentially create a data presentation product that streamlines the process of generating reports. That enables the researchers to interpret the reports quickly, create the visuals, and deliver them to the end client faster.
Majeed's story
Before starting Indico Labs, Majeed worked in the Technical Operations Department of YouGov, an end-to-end market research company. Essentially, his job was to address ways to deliver and interpret results faster. The Technical Operations team addressed every part of the company's workflow and found an obvious bottleneck when it came to the reporting element of the business. They identified that as the main pain point in the entire workflow.
A code-based solution
Majeed then designed a code-based solution that allowed him to deliver reports to the researchers much faster. He and his team at YouGov managed to save about 80% of the time it took for senior researchers to do data entry.
An online product
Majeed wanted to give the researchers the power to build PowerPoint decks using data they had already. So he quit his job at YouGov and created an online product that automated the production of data presentations. He wanted to satisfy the needs of tech-enabled products to integrate with his solution and the needs of traditional market research agencies. He launched the product in 2019.
After building his prototype, Majeed asked Adam to join him.
Adam's story
Adam left YouGov in 2017 and spent a few years doing consultancy work at other market research agencies. Everywhere he went, a lot of time got wasted on the reporting. Then, Majeed contacted him in 2019 to show him the tool he was creating. Adam was blown away by it and wished he had had it ten years earlier! Since then, they have developed that tool even further.
Marketing
Since day one, there has been a lot of interest in their product from big and small organizations globally. They have spent almost nothing on marketing.
Success
They have been finding a lot of success with small to medium-sized fast-growing market research agencies that need a way to compete with some of the big players in the market.
The sweet spot
Adam has been selling, and Majeed has focused on the product side. It took them a year to realize that their sweet spot lies with smaller agencies that don't have an in-house development team or the money to spend on building in-house solutions.
Growing and learning
Since starting Indico Labs, Adam and Majeet have developed a lot of resilience. They have done many demos, and they have been learning how to close clients by focusing on the right questions to ask to ascertain whether or not their product will be useful to them. They have also learned to use time-saving marketing tools.
Majeed's advice 
Majeed advises people to focus on the customers who are happy with what they have right now and sell what they currently have.
Funding features
If a client asks for a feature you do not already have, ask them to fund its development. They have had clients funding many of their features in the early days.
Celebrate the wins
It is important to celebrate your wins and impact on your clients. It feels good when all your hard work starts to pay off, and you hear what your software means to your clients!
Investments
Currently, Majeed and Adam are raising a million dollars to help grow their business over the next year. They will put the money into a new product they are building and expanding their team. They still have two months to go. So far, they have secured about 40% of their goal amount.
Links:
Email me your thoughts!
Sima@Infinity-2.com
Majeed Saheb-Zadha on LinkedIn