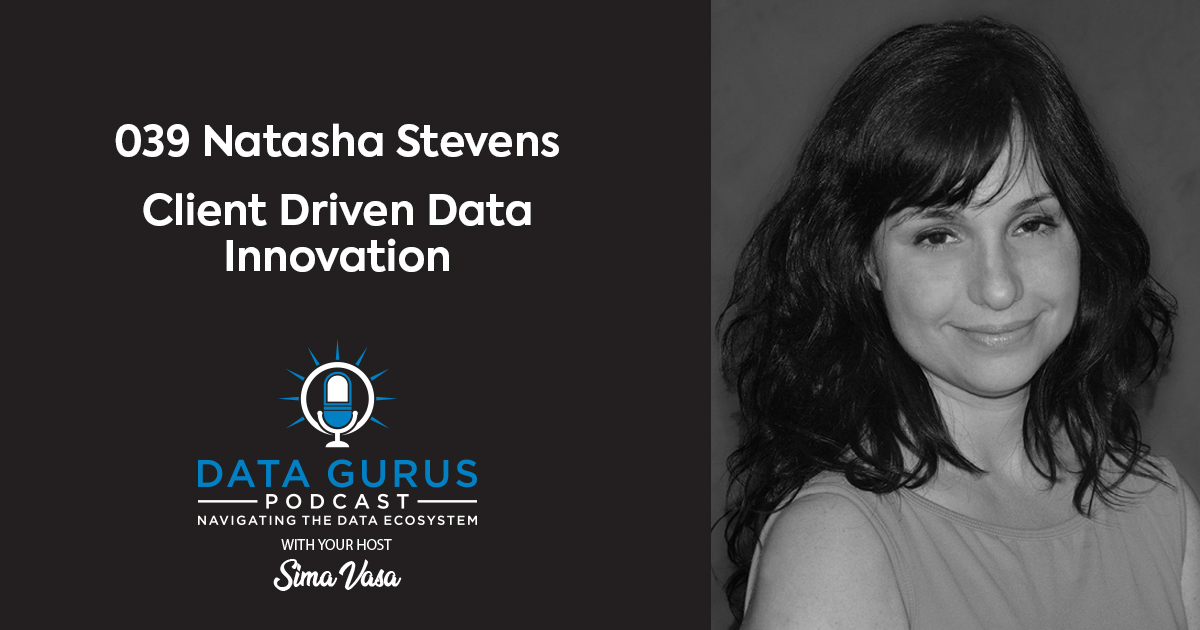 Podcast: Play in new window | Download
Natasha Stevens is the Executive President of Strategy at GFK North America. On today's episode, she sits with Sima Vasa to talk about how market research is blossoming as an industry. She also shares how client data drive innovation in present-day endeavors.
"It's really striking a balance between staying very committed to what the overall mission is but also having that flexibility and to realize that you're going to have to make changes along the way based on what you're hearing in the market." – Natasha Stevens
Natasha Stevens – An Exciting Time for Marketing Research
There's a lot of changes going on within market research and the same goes for GFK, which has undergone some exciting changes as an organization. GFK has transformed from being a broad-range market research company to a technology-enabled data and analytics intelligence firm.
GFK, among other firms, is currently awash in data coming in across from all parts of the organization and even externally. But ultimately, how do they utilize all these data to make better business decisions?
"There's no challenge in getting that data. But how do we bring it together, how do we make sense of it, how do we process it, how do we use it to actually democratize and share information?" – Natasha Stevens
Changes Driven by Clients
Natasha focuses on the part of strategy that still needs that transformation in North America. She and her team have their eyes set on what drives change in the market based on client needs.
One of the things they look into are the core competencies of the market as they relate to data assets and core industries such as media, technology and retail. Consolidated, these things help clients answer their business questions.
Charting the Course for the Organization
By bringing together all these data, Natasha and her team enable clients to pave the road from insight to prediction. They do all these in a dynamic marketplace, as they redefine GFK and move in the core space of data analytics and intelligence.
Quick links to connect with Natasha Stevens:
Sima loves to hear from her listeners with input, questions, suggestions and just to connect! You can find her at the links below!
Sima is passionate about data and loves to share, learn and help others that share that passion. If you love data as much as her, subscribe on iTunes and don't forget to leave a rating and review!