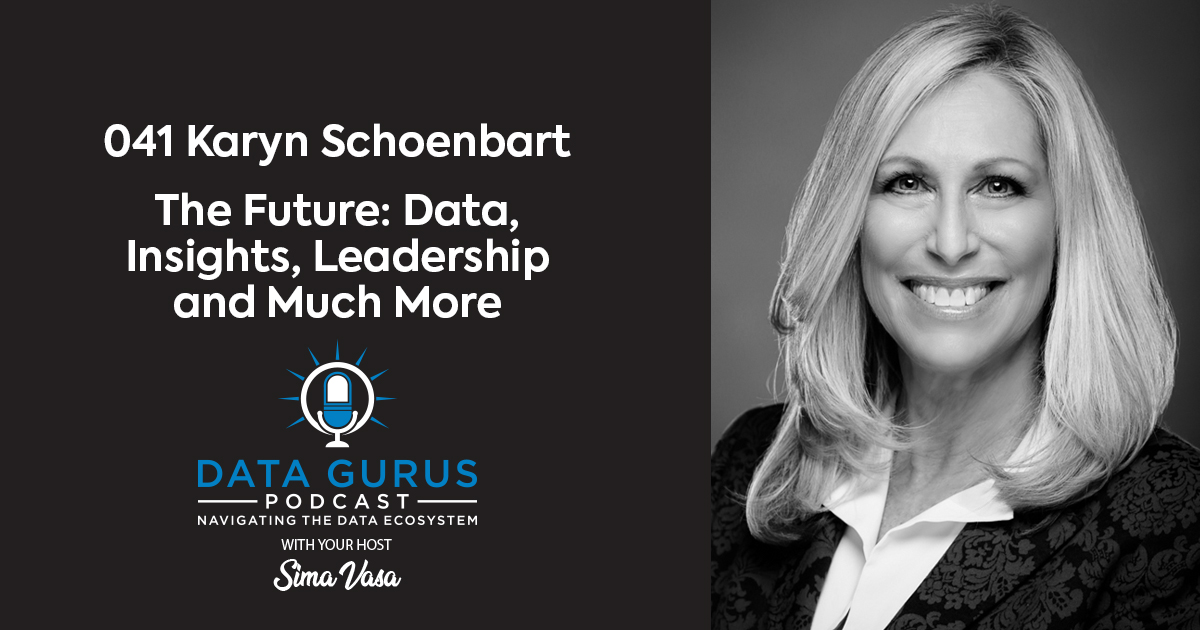 Podcast: Play in new window | Download
Karyn Schoenbart, CEO of NPD Group, joins Sima Vasa today. They talk about the data, insights, leadership and how each of these are shaping up in the near future of NPD and the market research industry.
"The best results in the future aren't going to be from consumer surveys or POS retail scanners or receipts. It will be a combination of all of those." – Karyn Schoenbart
Karyn Schoenbart – NPD's Readiness to Face Changes
The NPD Group is one of the top 10 market research companies in the world. With the fast-changing industry, Karyn worries about the company's relevance like any other CEO. The good news is that NPD is well-poised to address the changes.
"I have to make sure that our folks don't become complacent and that there is this sense of urgency throughout the company." – Karyn Schoenbart
Long-Term over Short-Term Results
There's a ceaseless struggle with the balance of hitting short-term goals and creating the sense of urgency for the future. But NPD's strength lies in their history. Their track record for innovation goes a long way, from Nielsen Homescan to the first online surveys.
Karyn considers NPD lucky to have an owner that is willing to invest in the future. It's a competitive advantage that they get to focus on what's right for the business and their clients in the long-term and not the short-term, quarterly results.
Keeping True to Their Mission
With all these in mind, they pick certain industries that they will be part of. They test data and couple these with industry expertise and prescriptive analytics. Innovations must fall into these areas and help advance their key mission before the company invests in them.
"It comes back to staying true to our mission and why we exist and not just chasing things because they're interesting." – Karyn Schoenbart on core values in their innovations
Karyn agrees completely that long surveys and other things that burden consumers are not good in the long run. This is the very reason they are investing heavily in receipt harvesting, among other efforts.
Quick links to connect with Karyn Schoenbart:
Sima loves to hear from her listeners with input, questions, suggestions and just to connect! You can find her at the links below!
Sima is passionate about data and loves to share, learn and help others that share that passion. If you love data as much as her, subscribe on iTunes and don't forget to leave a rating and review!