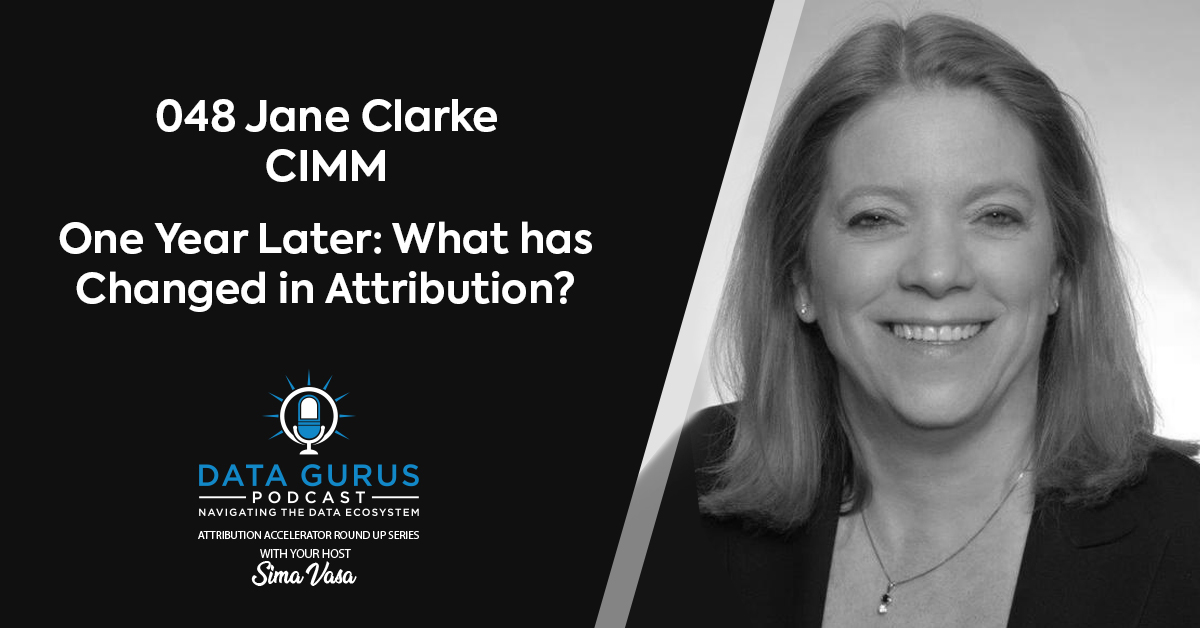 Podcast: Play in new window | Download
For the final episode of this Attribution Accelerator round-up series, Jane Clarke sits with Sima Vasa. They talk about the forum and the deeper focus on the topic of attribution. They also discuss the growth of granular measurement of data across media platforms.
Jane Clarke – On CIMM and the Attribution Accelerator
Jane is the CEO and Managing Director of the Coalition for Innovative Media Measurement (CIMM). She is responsible for developing CIMM's strategy and vision and overseeing operations.
She says that the Attribution Accelerator is one of the only places where people can get a deep-dive focus on the topic of attribution. This has become very important for all marketers and media companies trying to sell their advertising platforms.
Improvements and Challenges
There has been some improvement in the granulation of data in relation to television and other media platforms. While this is considered a way forward, there has also been some challenges especially with the more rigid privacy compliance policies.
Particularly, the linking of all these data sets for full cross-channel attribution has been challenging because of Google, Facebook and GDPR. Consequently, some people use privacy as an excuse not to share their IDs that link all the exposure on their platforms versus the other platforms that an advertiser can then put together.
"I do think there's some hope that the industry can work out a way to do this in a way that works for consumers that is privacy-compliant." – Jane Clarke
Excitement in Television
The present challenge of having to match data multiple times from different platforms for an advertiser to arrive at conclusions exists. Despite this, there is excitement in the television side.
"There never has been granular TV ad exposure data available before so they can now do some studies done in digital for years." – Jane Clarke on improvements in TV data measurement
Advertisers can't necessarily link these data. But they are able to get a deeper dive into television that was previously impossible. This is so important for many advertisers since this gives them more credence to rationalize every dollar spent on TV advertising, which continues to be a huge platform.
Quick links to connect with Jane Clarke:
Sima loves to hear from her listeners with input, questions, suggestions and just to connect! You can find her at the links below!
Sima is passionate about data and loves to share, learn and help others that share that passion. If you love data as much as her, subscribe on iTunes and don't forget to leave a rating and review!