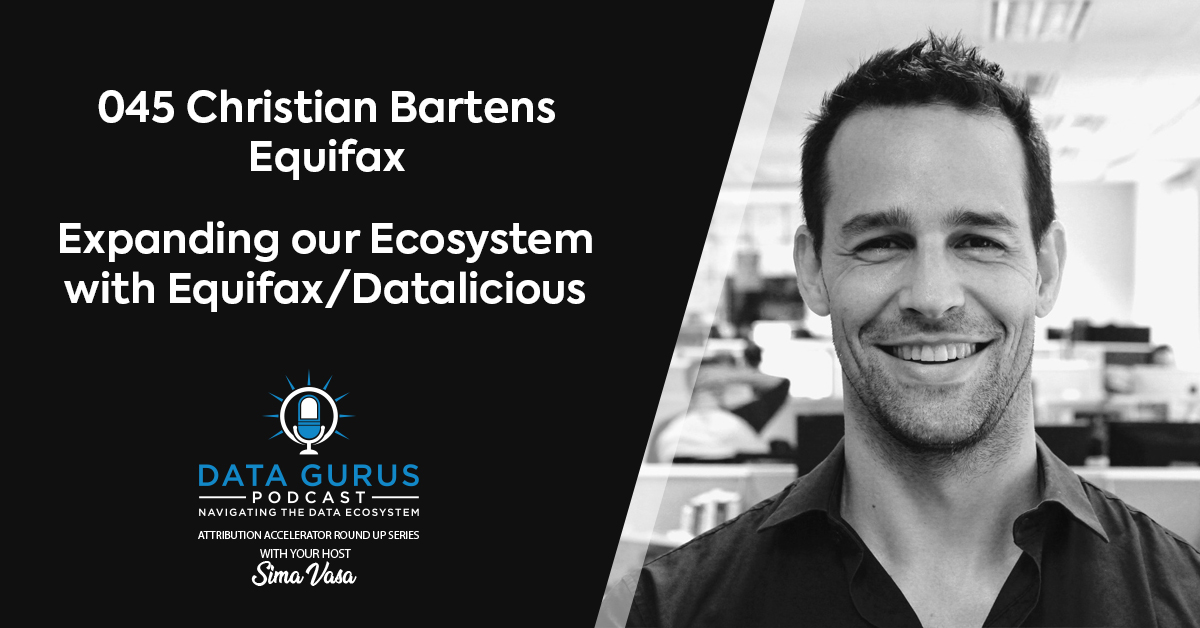 Podcast: Play in new window | Download
Christian Bartens of Equifax and Datalicious touches base with Sima Vasa for this fourth episode of the Attribution Accelerator 2018 series. He talks about what Equifax and Datalicious offer to their customers. Together with Sima, he also shares a little more about the topic he tackled for the forum.
Christian Bartens – Data-Driven Marketing (DDM)
Christian's company, Datalicious, has been acquired by Equifax of which he is now the Marketing Measurement Leader.
"Equifax has a lot of very interesting data assets that have been in the data game for a very long time." – Christian Bartens
They don't have many people but they have their own dedicated marketing service that is called data-driven marketing or DDM. The people behind DDM break down into four capabilities, which they called link, reveal, engage and measure.
Four Capabilities of DDM
Link is all about linking data sets, getting rid of data silos and creating the mythical single customer view. The people who do this are an army of data analysts that help customers analyze their data to find juicy segments within the sets, like where their most profitable customers are. This is the reveal part.
Equifax also helps find more of the same, which they call engage. They have integrations where they can create targeted email lists to help in this goal. And then, Datalicious comes in for the final part, measure.
"We're filling that measurement capability to help people actually analyze [whether] what they're doing doesn't work or not and then do more of the same." – Christian Bartens on Datalicious as part of Equifax
Purchase Path by Datalicious
Christian started Datalicious ten years ago in Australia and Asia. It has grown all over Asia since. Now, they're trying to build the same capability for Equifax in the US, specializing in attribution.
They build what is called the purchase path.
"We assemble every single touch point people have with the brand before they buy something or do something of value." – Christian Bartens
Quick links to connect with Christian Bartens:
Sima loves to hear from her listeners with input, questions, suggestions and just to connect! You can find her at the links below!
Sima is passionate about data and loves to share, learn and help others that share that passion. If you love data as much as her, subscribe on iTunes and don't forget to leave a rating and review!